Ethan Smith sat down for a chat with Farah Allen, the founder and CEO of Song Society, an app helping songwriters and artists create necessary legal documentation for revenue generation, to learn a little more about what keeps the innovative entrepreneur motivated.
Farah, can you give me the quick description of what Song Society is?
"Song Society is a mobile application that allows artists to get into the business process to collaborate, get feedback, continue to write and create. Rosie, our AI, is always working in the background to automatically create the documentation needed to generate revenue. Our app has features like video conferencing, group text and chat, attachment support for external microphones and other equipment, and other features to give additional assistance to artists."
How did you come up with the idea for Song Society? Are you in the music industry?
"My husband is in the music industry, in A&R, and he always had a story about another artist who was being sued, because they didn't give proper credit to everyone involved in writing a song – even if they only wrote one word. Since my background is IT consulting, I'm ordinarily creating software solutions and collecting data for Fortune 500 companies. I decided that this made me uniquely qualified to solve the problem, and I created Song Society to help artists create contracts and other legal documentation."
Have you always wanted to be an entrepreneur, or did it just happen one day?
"My father is an entrepreneur, so I think it's in my DNA to have an entrepreneurial spirit. I've always had some sort of small venture on the side, and it was just a matter of time before I felt the need to do something bigger as an adult. I recognized a problem and began working on the solution – I know I'm onto something and want to see it through."
So what's next for you, Farah?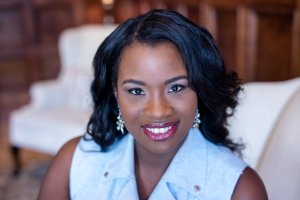 "We are working on expanding into other markets, and are hoping to partner with a major performance rights organizations like BMI, ASCAP, or SESAC. The plan there is to give all artists access to Song Society and make a database so each organization can communicate and share information to ensure everyone gets the recognition they deserve. We are currently in 32 countries, and are helping people all around the world work together to write and produce music safely.
Do you have any advice for aspiring entrepreneurs? 
"For me, my background helps guide challenges and answer questions, so I would say to learn a skill or trade first, then use that knowledge to solve an issue. I'm always going back to my past experience to see what I can use to improve my current processes.
I also think it's very important to never quit talking to your customers. There's always something you can learn from them to help improve their experience. With something like Song Society, my challenge was how to bring creativity into software and make the business side appeal to artists."