300+
current and previous clients
Our Mission
Zoozler was founded with one purpose: to transform modern technology from a weapon of the few into a tool for all. Whether by vastly overcharging, using long-term contracts or holding intellectual property rights to their clients' websites hostage, unethical marketing businesses have managed to saturate the industry. Here, we do things differently than our competitors: We provide transparent pricing. By understanding our clients' needs and goals, we create a unique pricing scale to best generate a return on investment. We do not lock you into any long-term contracts. We forfeit intellectual property over to clients. You own everything we create for you. Zoozler provides top-tier work with our in-house, local team. And rather than complicate things, we actually save you time.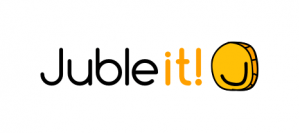 What is Juble it!?
Juble it! is a tool to to help recognize quality content. Every time you Juble an item a dollar is given to the content creator.
Interested in learning what the Zoozler Tech Lab can do?
No project is too complex for our team of skilled designers and developers.
Join the Tech Lab