Ethan Smith of Zoozler sat down for a chat with David, the founder and CEO of the college campus safety app, Whistle, to learn a little more about what keeps the innovative entrepreneur motivated.
Why did you decide to be an entrepreneur?
I don't think that being an entrepreneur is something you can just wake up and do. It's almost this inherent passion that drives you to pour all of your energy into your work. If you can't commit everything, and dedicate yourself to doing whatever it takes, you're not setting yourself up for success – you either quit or keep going. What really pushed me to create Whistle was seeing the amount of sexual assault and violence on college campuses. One specific story about a young college student who was on a jog and was sexually assaulted, then killed, brought me to tears, just thinking about that poor woman, and then her dad having to deal with what happened to her while at she was at her university – and that's when I decided someone needed to create a solution.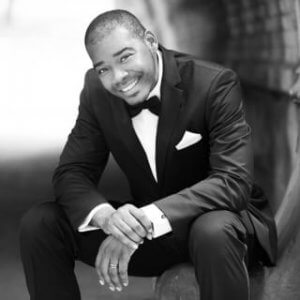 What keeps you going if you lose motivation?
My motivation comes from everything I've done to get Whistle to where it is now. From the vision, to the tech and business, I've learned how to do it all by myself – I even deleted my own programmer's GitHub and learned to code myself. I kept going through every obstacle because I knew no one else was going to do it for me, and I needed to help create a better alternative to the blue light emergency phones that were invented over 25 years ago. My goal is to save people from going through traumatic experiences by being the 'blue phone' in your pocket.
So what's next?
I have a vision to be in the pocket of every college student. If a student is worried they're being followed, or they're afraid to walk to their car alone at night, they can press a button and have someone come help them out. Whistle is providing an effective solution to on-campus emergency phones, while letting off-campus events remain safe too. We can save reputations and lives by implementing our app across campuses. Using technology as old as blue light emergency phones is not effective, and does not prevent assault, or promote accessibility. The chance that someone would be assaulted near a blue phone, or be able to stick around after they called is pretty slim.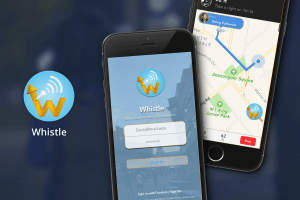 Any advice for aspiring entrepreneurs?
To succeed in anything you do, you need to always bring passion. If you aren't passionate about your ideas, how do you plan on truly making an impact? You have to be willing to put everything on the line for your idea – if it's risking your reputation, or just runs the risk of failure, you still need to be willing to take a chance. Other entrepreneurs in Cincinnati sincerely want to see everyone succeed, we really thrive on it, it's exciting. You just have to remember that to stand out, you can't stand in – you have to pave your own lane and carry out your vision.
For more information on Whistle, visit mywhistleapp.com.